Glacier Club
is a private community located in Durango, Colorado. You'll find two championship courses on-site that provide an excellent pace of play and an appropriate level of challenge for seasoned golfers as well as beginners. Nearby, there are a variety of real estate opportunities that allow you to live close to the fantastic courses and enjoy the natural beauty of the Durango area. If you're intrigued by Glacier Club real estate, read on to learn more about what this top-tier club has to offer.
1. What are the origins of Glacier?
The goal of the Glacier mountain community is to shape lives through authentic, heart-felt moments experienced in nature. The ultimate hope for their community is that each resident can find time to slow down and savor each beautiful moment that life has to offer. Glacier began in the early 1970s as a stretch of hotels and ski areas. When Rick Carlton purchased the property in 2001, he had other ideas. His inspiration was to create a private luxury golf club unlike any other in southwest Colorado. For nearly 20 years, Glacier has been one of the top golf and residential communities in the entire Rocky Mountain area.
2. What kind of properties will I find?
Glacier offers its residents everything from fairway cabins to secluded cottages just steps from the clubhouse and everything in between. No matter what you're looking for, you'll find a property that suits your needs and fits your family's lifestyle when you're shopping for Glacier Club real estate for sale.

The Etta Ridge properties are among the newest options at Glacier. These residences offer between three and four bedrooms in a stylish mountain retreat. Showdown North allows you to enjoy the most tranquil environment in Glacier with spacious, beautiful townhomes. If you prefer a custom build, check out the home sites at The Summit at Glacier. This area represents the ultimate pinnacle of luxury mountain living.
3. What should I know about Glacier's golf?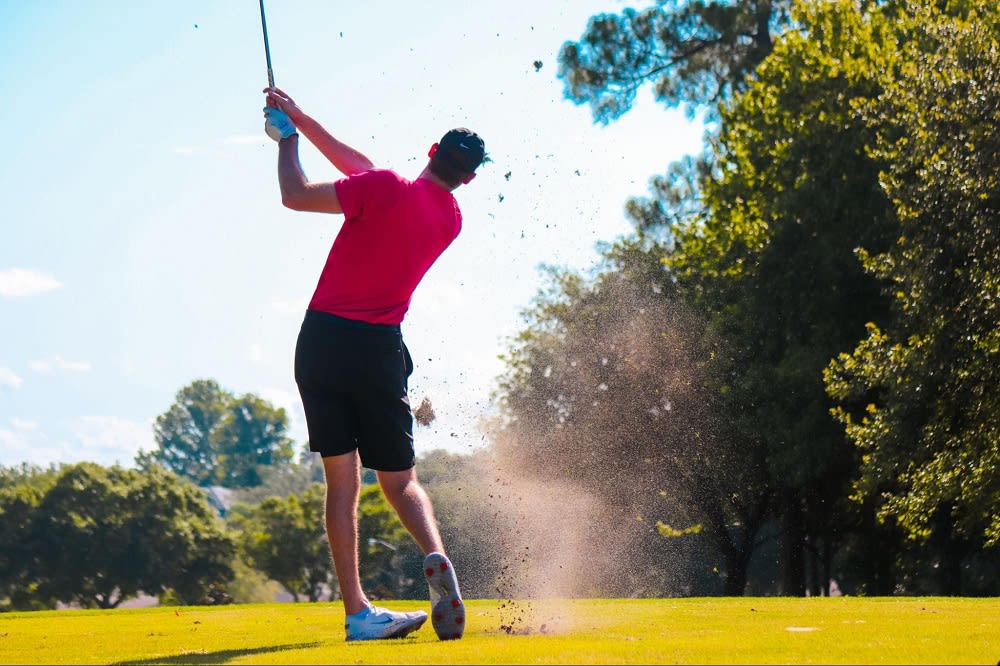 Photo courtesy of Unsplash
Both the
Mountain and Valley courses
offer golfers over 6,500 yards of challenging terrain and picturesque views. The Mountain course was first designed by Todd Schoeder and three-time U.S. Open Champion Hale Irwin. The course features panoramic views of the surrounding mountains and countryside that will elevate your golf experience to the highest levels. The course designers made plans to utilize the original rock formations and the dramatic rise and fall of the land. The end result was a course that will challenge even the most skilled golfers. Less experienced players may want to choose one of the other seven tee boxes to play from. The most challenging hole on the course is the 469-yard Hole Nine, a challenging par-four that finishes off the front nine and prepares players for the turn.
The Valley Course has been a local staple for nearly 40 years. Renowned architect Arthur Hills was the mastermind originally behind this 18-hole course. Since its inception, the course has been remodeled and modernized to include faster greens, additional hazards, and a greater urgency for planning and strategy behind each shot. Elevation changes are numerous, and many doglegs are guarded by lush forests. The course plays at 6,536 yards from the back tees and gives players seven different choices of where to tee off. The signature hole is Hole Seven, a 434-yard par four. The course plays at a par 71 with three par fives and four par threes.
If you want to set aside some time to work on your game, you can take advantage of Glacier's onsite practice facilities to hone your skills. They have a well-maintained driving range, putting green, and chipping green available for club members. Each of these amenities is surrounded by gorgeous views of the peaks.
4. What other amenities can club members enjoy?
Club members can take advantage of the pool and spa located at the Mountain Clubhouse. There's also a cozy fire pit where you can sit and enjoy drinks with friends as you look out over the countryside. The dining staff at the clubhouse is ready to serve you a delicious meal, and the top-notch entree choices include the duck and mushroom, the braised lamb ragu, and the crispy Moroccan spiced trout, in addition to burgers, salads, steaks, and small plates.

The Mountain Clubhouse is only one of the clubhouses that you'll have access to as a part of your membership. The Valley Clubhouse is home to a tennis court and a state-of-the-art fitness center. You can grab a bite to eat at the Mineshaft Bar and Grill if you're hungry after your workout or game. They serve a number of different salads, pizzas, and starters in addition to entrees like slow-braised pork shank and homestyle meatloaf.
5. Are there different levels of membership?
If you're interested in joining, you can choose a membership package based on which club amenities you would like to utilize most often. The platinum package provides unlimited golf without green fees and a discounted cart fee. You'll also enjoy golf bag storage and a complimentary locker. The gold package includes discounted golf rounds throughout the year, in addition to free fitness classes and onsite winter activities. The bronze package is the most basic package, but it still includes onsite winter and summer adventures along with eight discounted green fees for golf each year. All packages include access to the tennis and pickleball courts in addition to the clubhouses and pools.
Ready to get started?
Kyle Kunkel
is an experienced and trusted local real estate agent who can help you get the best deals when buying or selling Glacier Club real estate for sale. He works hard to connect with his clients and ensure that he fully understands their goals. He is willing to go the extra mile to make sure you are represented well from the initial contact all the way up until closing. Reach out to Kyle if you're looking for someone to help you with all your
real estate
needs.
*Header photo courtesy of Shutterstock