Enhancing Durango Charm: DIY Home Improvement Ideas for Increased Property Value
Home is not a place; it's a feeling. - Unknown
Introduction:
Durango, Colorado, nestled amidst picturesque mountains and steeped in history, is not just a place to live; it's a lifestyle. If you're a homeowner in this charming town, you might be looking for ways to enhance your property's value while adding a touch of Durango's unique character. The good news is that you don't need a hefty budget or a team of professionals to make a significant impact. Here are some DIY home improvement ideas tailored for Durango homeowners, designed to not only increase your property's value but also infuse it with the essence of this captivating town.
Landscaping Marvels: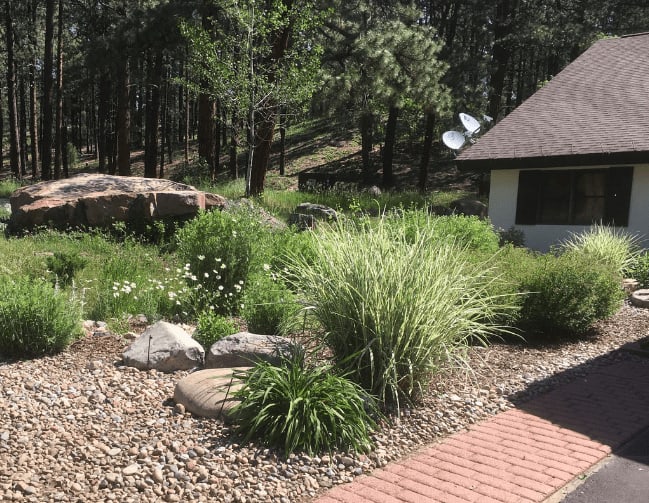 Front Yard with Native Flora and Rock Garden
Durango's natural beauty sets the perfect backdrop for your property. Enhance your curb appeal by creating a picturesque landscape. Plant native flora, create rock gardens, and incorporate water features to mimic the town's natural surroundings. A well-maintained garden not only adds aesthetic appeal but also raises your property's value significantly.
Outdoor Living Spaces: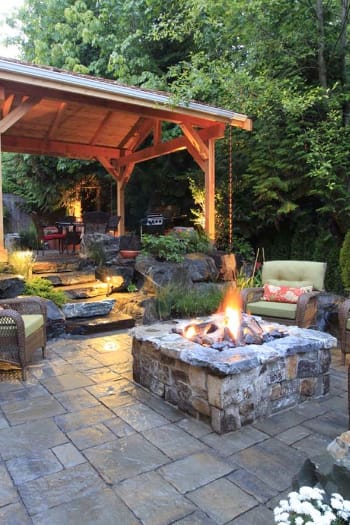 Cozy Outdoor Patio with Fire Pit
Durango's residents cherish the outdoors. Transform your backyard into an inviting outdoor living space. Build a wooden deck, lay down a stone patio, or set up a cozy fire pit area. Adding outdoor seating and decorative lighting will create a warm ambiance for outdoor gatherings, enhancing your property's charm.
Energy-Efficient Upgrades: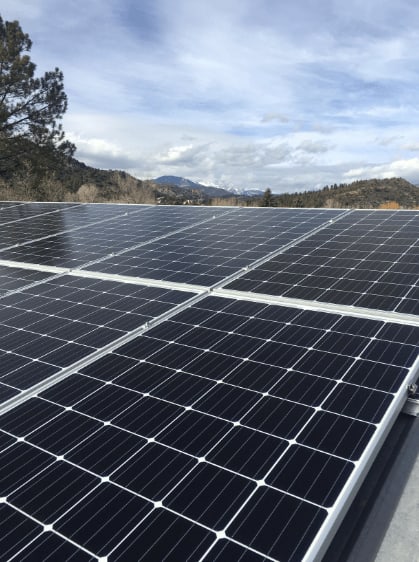 Solar Panels on Roof Harnessing Durango's Sunshine
Durango values sustainability. Upgrade your home with energy-efficient appliances, LED lighting, and smart thermostats. Consider installing solar panels to harness Durango's abundant sunshine. These improvements not only reduce utility bills but also appeal to eco-conscious buyers, increasing your property's market value.
4. Kitchen Revamp: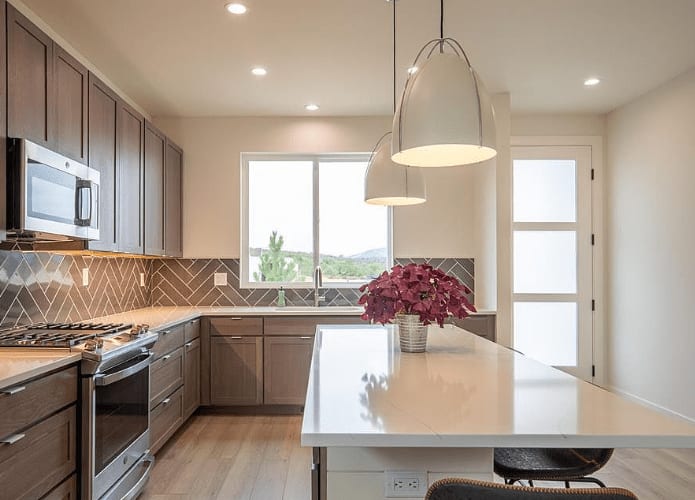 Modern Kitchen with Durango-inspired Accents
The kitchen is the heart of any home. Give yours a makeover by repainting cabinets, updating hardware, and adding a stylish backsplash. Consider energy-efficient appliances and modern fixtures to enhance functionality. Durango-inspired accents, like rustic wooden shelves or local art, can add a touch of local flair.
5. Rustic Touches: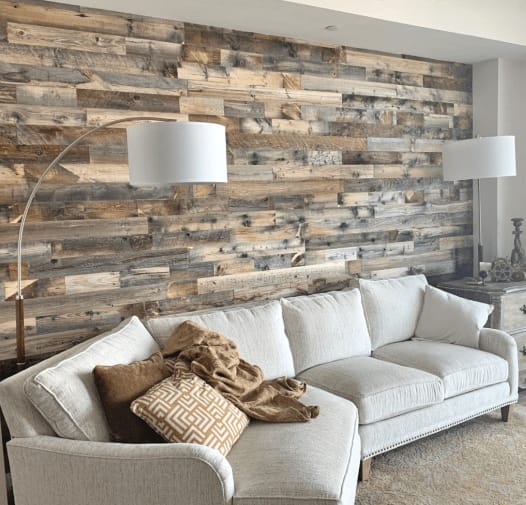 Living Room with Reclaimed Wood Accent Wall
Embrace Durango's rustic charm by incorporating reclaimed wood elements. Install barn doors, create wooden accent walls, or craft custom furniture pieces. These DIY projects infuse your home with a cozy, mountain cabin vibe, resonating with the town's character and increasing your property's appeal.
6. Upgraded Bathrooms: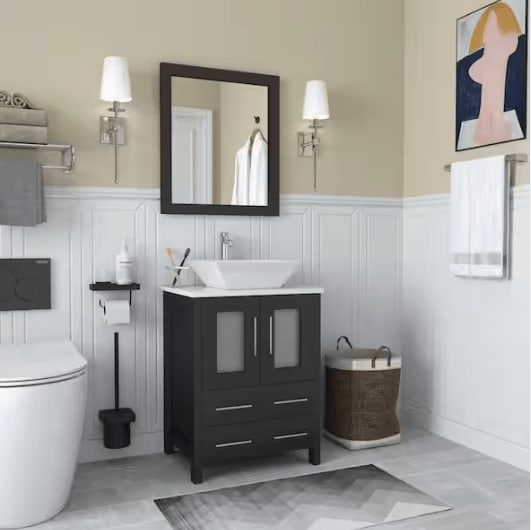 Stylish Bathroom with Local Artwork
Upgrade your bathrooms by replacing worn-out tiles, updating fixtures, and adding energy-efficient water-saving faucets and showerheads. Consider installing a stylish vanity and adding local artwork or photography to showcase Durango's artistic heritage.
7. Smart Home Technology: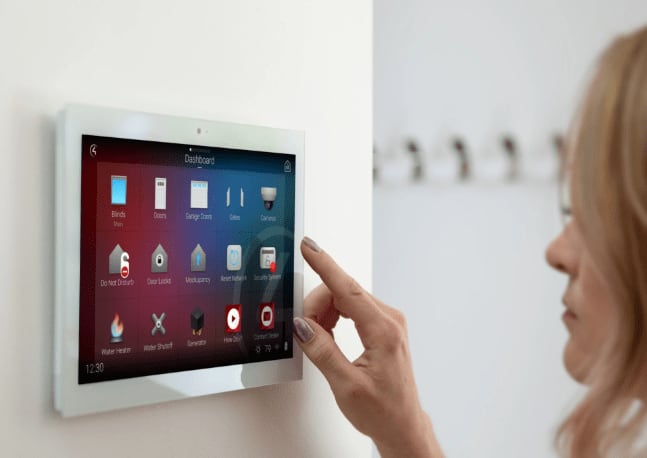 Smart Home Control Panel
Modernize your home with smart technology. Install a smart security system, smart locks, and a programmable thermostat. These additions enhance convenience, safety, and energy efficiency, making your property more attractive to tech-savvy buyers.
8. Fresh Paint and Minor Repairs: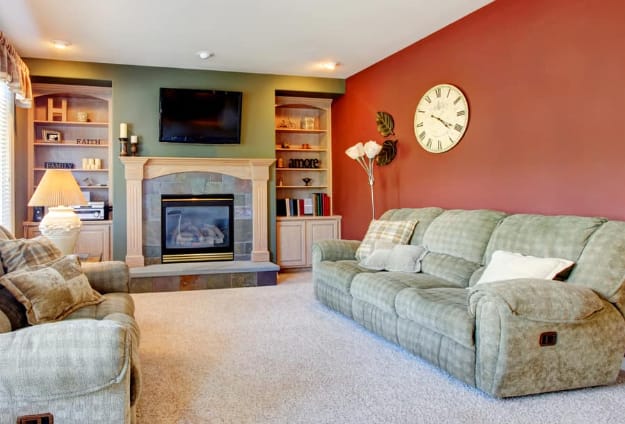 Living Room with Fresh Neutral Paint
A fresh coat of paint can work wonders. Repaint both interior and exterior surfaces using neutral, inviting colors. Address minor repairs like leaky faucets, squeaky doors, or chipped paint promptly. These small details can significantly impact your property's perceived value.
9. Home Office Space: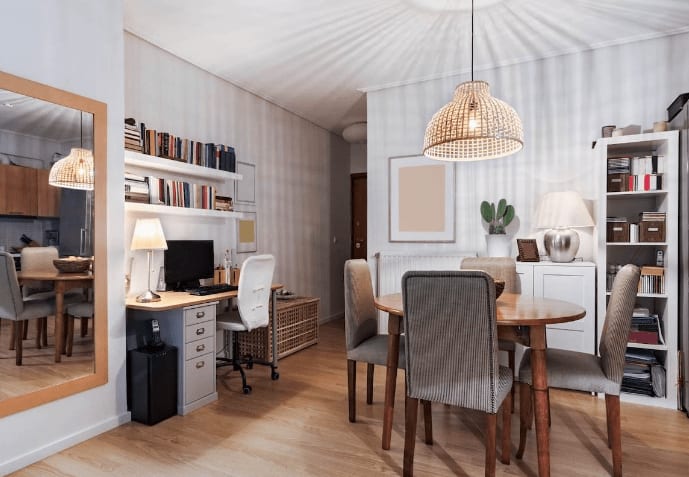 Home Office with Ergonomic Furniture
With the rise of remote work, creating a dedicated home office space is a valuable addition. Convert an unused room or a corner into a functional workspace. Ensure good lighting and ergonomic furniture to create an appealing, productive environment.
10. Custom Storage Solutions: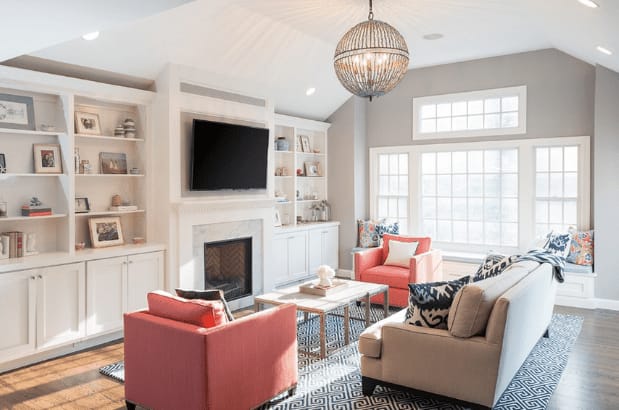 Living Room with Built-in Shelves
Durango homeowners appreciate organization. Build custom storage solutions like built-in shelves, cabinets, or window seats with hidden storage. These additions not only enhance functionality but also showcase your property's potential to future buyers.
In conclusion, enhancing your Durango property's value doesn't have to be a daunting task. These DIY home improvement ideas allow you to infuse your property with Durango's essence while increasing its appeal and market value. Whether you're planning to sell or simply want to enjoy a more beautiful and functional home, these projects empower you to create a space that truly embodies the spirit of Durango. So, roll up your sleeves, channel your creativity, and let your property reflect the magic of this captivating Colorado town.
Note: All photographs are the property of [Photographer's Name]. Please do not use or reproduce without permission.