Embracing Tranquility: Senior-Friendly Housing Options in Durango
Retirement is the beginning of the sweetest chapter in life's book.- Unknown
Introduction:
Retirement marks the beginning of a new and exciting chapter in life, a phase where you can relish the fruits of your labor and savor the beauty of life at a leisurely pace. For many, Durango, Colorado, with its serene landscapes, vibrant community, and abundant recreational opportunities, is the ideal place to retire. As you plan for this significant transition, one of the key considerations is finding a comfortable and senior-friendly home that suits your needs and lifestyle. Here's a guide to the senior-friendly housing options that Durango offers, ensuring your retirement years are filled with tranquility and joy.
Independent Living Communities: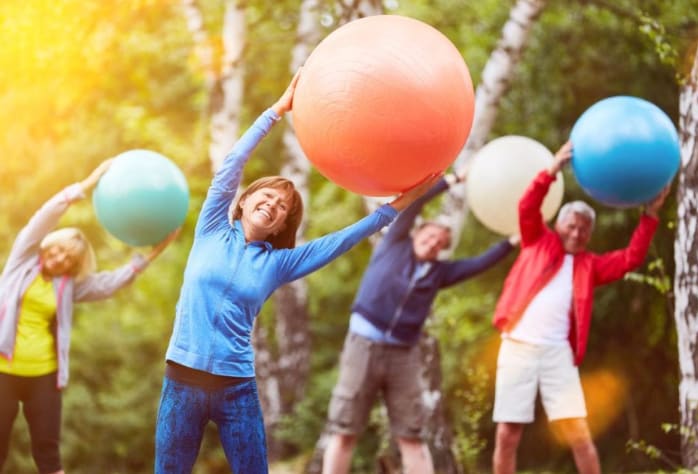 Active Seniors Enjoying Community Activities
Independent living communities in Durango cater to active seniors who value their independence while also desiring a supportive environment. These communities offer maintenance-free living, allowing residents to enjoy their retirement without the hassle of home upkeep. With a range of amenities such as fitness centers, communal dining, and social activities, independent living communities foster a vibrant and engaging lifestyle for seniors.
Assisted Living Facilities: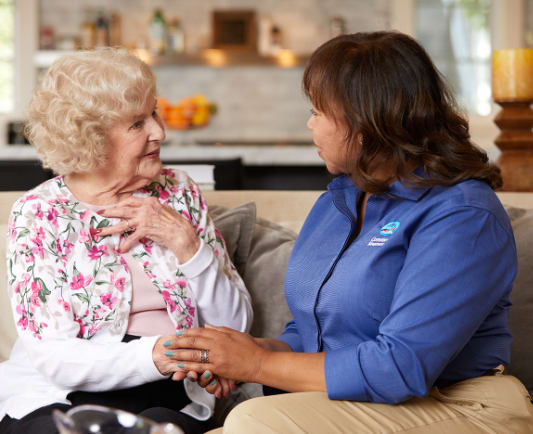 Compassionate Caregivers Assisting Residents
Assisted living facilities provide a higher level of care and support for seniors who need assistance with daily activities. These facilities offer personalized care plans, medication management, and 24-hour support from trained staff. Assisted living facilities in Durango are designed to enhance seniors' quality of life, promoting independence while ensuring their safety and well-being.
Continuing Care Retirement Communities (CCRCs):
Seniors Engaged in Creative Activities
Continuing Care Retirement Communities are comprehensive senior living options that provide a continuum of care, ranging from independent living to skilled nursing care. This flexibility allows seniors to seamlessly transition to higher levels of care as their needs change over time. CCRCs in Durango offer a secure and comforting environment, ensuring that seniors have access to the appropriate level of care as they age.
Senior Apartments: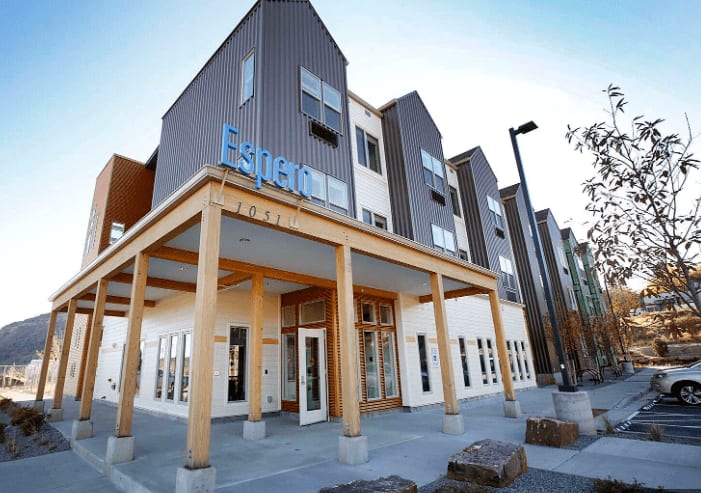 Comfortable and Wheelchair Accessible Senior Apartments
Durango offers a variety of senior apartments tailored for retirees on a budget. These apartments provide affordable and comfortable living spaces designed with seniors in mind. Many senior apartments feature amenities like grab bars, wheelchair accessibility, and emergency response systems, ensuring the safety and well-being of their residents.
Age-Restricted Communities: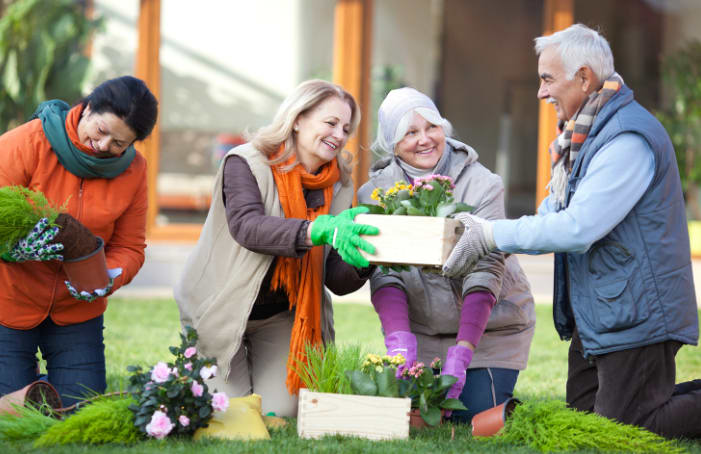 Seniors Enjoying Community Gardening
Age-restricted communities are designed exclusively for seniors aged 55 and older. These communities offer a peaceful and age-appropriate living environment, often with amenities like clubhouse activities, fitness centers, and community events. Living in an age-restricted community allows seniors to connect with like-minded individuals, fostering a sense of community and belonging.
Home Sharing and Co-Housing: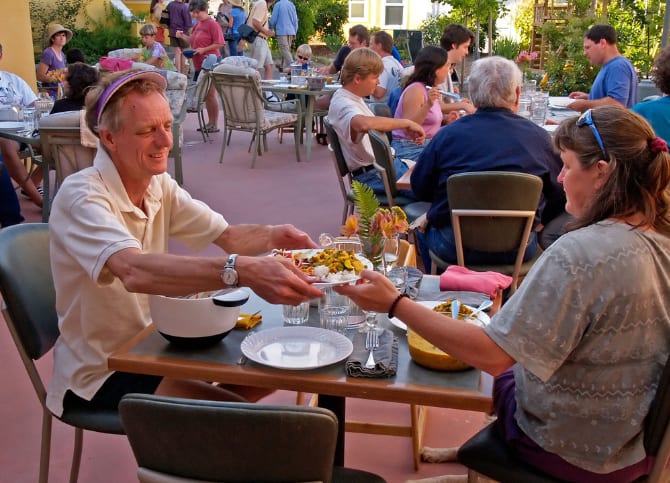 Residents Sharing a Meal in a Co-Housing Community
For seniors who prefer a more communal living arrangement, home sharing and co-housing options are becoming increasingly popular. Home sharing involves sharing a home with another individual, while co-housing communities are intentional communities where residents actively participate in the design and management of the neighborhood. These arrangements offer a supportive social structure, companionship, and shared responsibilities, creating a sense of camaraderie among residents.
Accessible Home Modifications: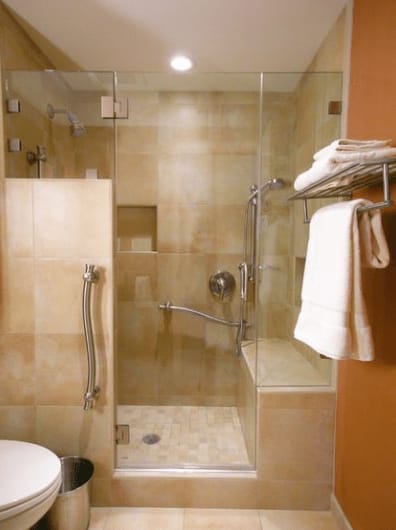 Senior-Friendly Bathroom with Grab Bars and Walk-In Shower
For seniors who wish to age in place, Durango offers home modification services to make residences more accessible and senior-friendly. These modifications may include installing grab bars, ramps, wider doorways, and walk-in showers. Accessible home modifications allow seniors to maintain their independence while living comfortably and safely in their own homes.
In conclusion, retiring in Durango opens the door to a world of senior-friendly housing options, each tailored to meet the unique needs and preferences of retirees. Whether you prefer the active lifestyle of an independent living community, the personalized care of an assisted living facility, or the communal atmosphere of co-housing, Durango offers a diverse array of choices. As you embark on this exciting chapter of your life, rest assured that Durango's senior-friendly housing options are designed to provide you with a comfortable, secure, and enriching retirement experience. Here's to a retirement filled with serenity, companionship, and the joy of living in the heart of Colorado's enchanting landscapes. Welcome to your new home in Durango!
Note: All photographs are the property of [Photographer's Name]. Please do not use or reproduce without permission.